Corporate Headshots Seattle

& Executive Portrait Photographer




My Personal Corporate Headshots Promise | My goal with each of my clients is to gain the best understanding of the style of portrait in sight. Whether you require a more traditional, casual or edgy portrait session, your session will be specifically tailored to your brand of business and you'll come out looking approachable, professional and of course, looking great!
Contact Julian for Corporate pricing or Call (425) 530-8820 to speak directly with him

About Corporate & Group Headshot Photography Sessions

| Serving the Greater Bellevue, Seattle, Redmond & Northend areas
Significant savings available for groups of 8 to 10 professionals or more
Group Rates begin at 5 professionals
 Reliable, professional and courteous with your company's staff and executives

 Quick turnaround time (usually within 3 to 5 business days from selection)

 Travel within one hour of Seattle/Bellevue area

 Efficient coordinating 'day-of-session' by an experienced portrait photography veteran

 All group sessions done IN YOUR OFFICES for convenience
Corporate Group Photos & Photography
Larger Groups | Special attention is set to looking for an appropriate background outdoors for larger groups and making sure everyone is attentive to the camera for a few quality seconds. I've worked with groups of 20, 40, 100 and more so don't be shy to ask. Typically we'll allow for 15-20 minutes for this shot as it takes at least 8-10 minutes to get everyone together, organized and ready.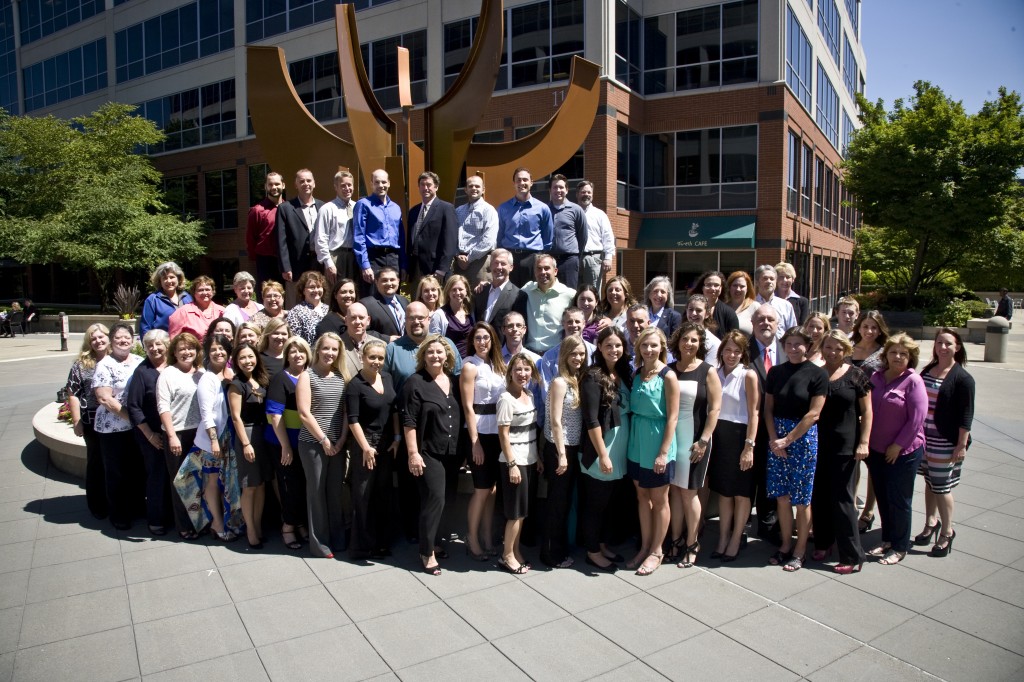 Need a group shot of your division, company, team or whole company? We'll take several images to make sure we've got a good one while herding the cattle, getting some great laughs in and maybe even taking some quality imagery you wouldn't mind sharing, framing or throwing darts at (a little humor there)!
Smaller Groups | For smaller groups of usually less than 10 or 15, down to 3-5, we have the option of indoors or outdoors (weather permitting of course). Some companies such as in Real Estate, Mortgage or Financial industries, have 'teams' and like uniformity throughout the company. Some tech or manufacturing companies might have 'divisions' or 'departments' where they would like a group portrait.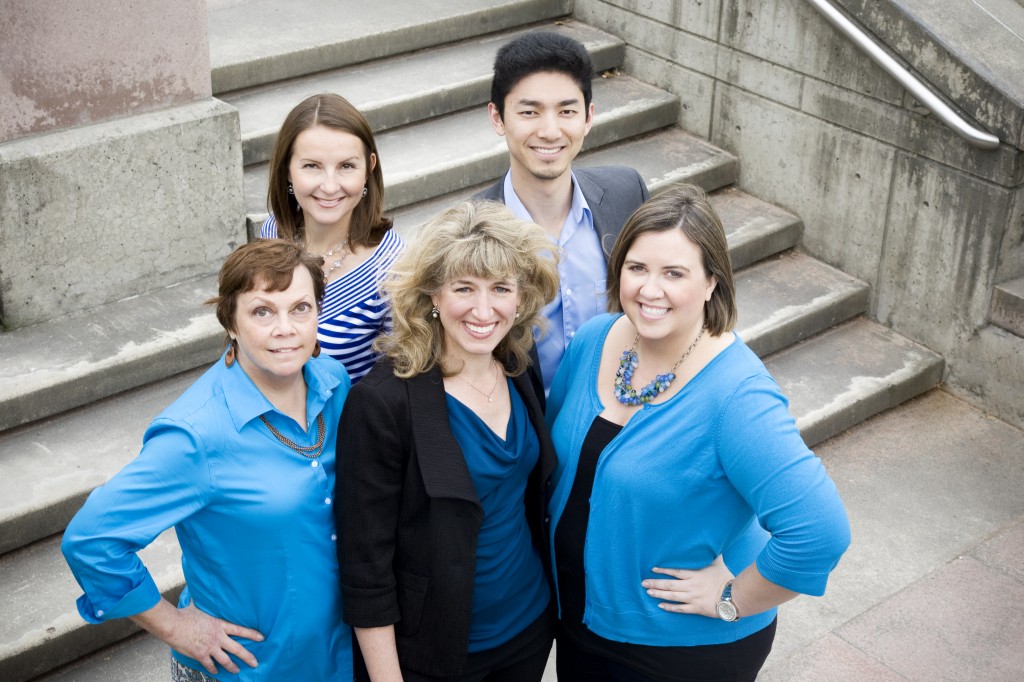 Whatever your industry you'll receive a top notch experience with a variety to choose from and easy viewing instructions with an online slideshow following your session. Typically corporate/company group portraits are done the same day as individual headshot sessions on-site.
Some of the Companies Photographed by JM in 2012-2013
Lewis Brisbois Bisgaard & Smith, LLP, Seattle, WA
Bank of America Corporate, Seattle, WA
Animal Medical Center of Seattle, Shoreline, WA
Likewise, Inc., Bellevue, WA
SEIU Healthcare 775NW, Federal Way, WA
ACME Consulting, Seattle & Portland
Brookfield Property Management, Greater Seattle Area
Cobalt Mortgage, Kirkland, WA
Marsh, Seattle, WA
Axia Financial, Bellevue, WA
Rainier Title, Seattle & Bellevue, WA
PrimeSpines Chiropractic, Kirkland, WA
Seattle Diamonds, Seattle, WA
Simplify With Denise, Redmond, WA

Contact Julian for Your Session Today!
My professional recommendation:
Every business professional should have a variety of headshots in their portfolio, especially those focusing on a more 'personal' approach where referrals are gained and delivered sometimes strictly because your client is pleased with your performance, your physical appearance and your professional efforts! This is also an opportunity to get creative with your business approach, and combine your expertise with my styling knowledge.