Schedule Your Session or Request More nformation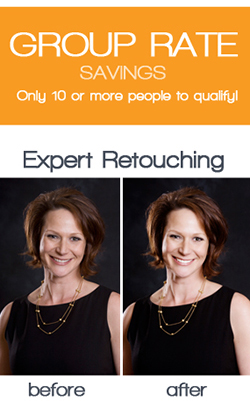 Bellevue Photographer for Business Photography & Senior Portraits

> Serving the Greater Eastside's Families and Businesses



Why hire a newbie Bellevue photographer!? Hire a PRO Bellevue photographer to deliver the best portrait session you've been looking for! Since 2000 Julian has been creating memories for families, students and many businesses around the greater Eastside and Seattle areas.

Specializing in Professional Headshots for Business, Family Portraits, High School Senior Pictures, and Commercial Photography, Julian is well known on the Eastside. Businesses in Kirkland, Redmond, Bellevue and/or Woodinville trust him to deliver high quality photography on-time and efficiently.
His Eastside family and senior portrait clients experience a Grade-A session with high quality images to cherish for years to come of their loved ones. Julian enjoys giving his time and energy to non-profits when he gets the chance and participated in several auctions and other charity events every year in the greater Seattle & Eastside areas.

Best Corporate & Business Headshots Photography in Bellevue & Redmond

Clean, crisp, professional, real. Always words Julian lives by when it comes to professional headshots sessions for his Eastside clients. Whether it's a small business or large corporation, whether outdoors or indoors, or with camera-friendly clientele or those who don't like their picture taken, you're going to receive the highest quality headshots you've ever had.
GROUP RATES start at 5 professionals – Save Significantly!

Single sessions start at $155
Visit the main Corporate Headshots page orBusiness Headshots page for more info.
Experience the best in a portrait photography session by hiring Julian today for your Eastside portrait session!
Bellevue, Kirkland, Redmond & Woodinville High School Senior Portraits / Pictures


It's all about style! Today's Eastside Seniors want to have a hip, modern and fun session and that's exactly what Julian specializes in! Julian is highly trained in working with top agency models on the west coast…combine that with an expert-level knowledge of classic and contemporary portraiture and you've got a recipe for amazing imagery! Favorite shooting spots are MainStreet in Bellevue, downtown Kirkland, Redmond Ridge or the Sammamish Plateau to name a few hot spots on the Eastside.
Get in touch today or Call or Text 425.530.8820 to schedule or if you have questions!

Eastside High Schools Served: Redmond // Skyline // Sammamish // Eastlake // Juanita // Woodinville // Lake Washington // Bellevue // Newport // Glacier Peak // Inglemoor // Eastside Catholic // Mercer Island // Issaquah
Visit the Senior Portraits Photography page for specific info on sessions, pricing and how it works.
Bellevue & Redmond Family Portraits Photography on

the Eastside
Looking for a relaxing and fun experience for you and your family near your Eastside home? Julian will deliver the family portrait session you've been waiting to have! His expertise in location scouting, on-site impromptuness, and general ease in working with anyone will produce images you will be proud to display in your home on your walls and coffeetable and online with friends and family for years to come. Favorite Eastside locations are Marymoor Park, the Snoqualmie Valley, Redmond Ridge and even golf courses and Eastside family homes.
Visit the main Family Portrait Photography page for samples, package info and session info.
See Also Bellevue Headshots Photographer > Kirkland Senior Portraits Photography > Redmond Senior Photos > Sammamish Family Portraits Photography > Woodinville Senior Pictures